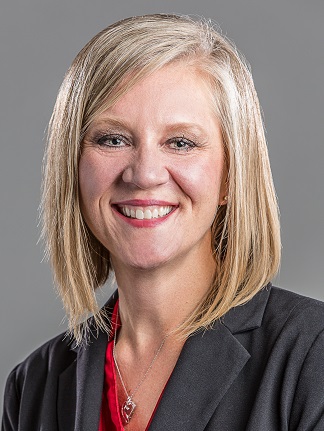 Tracy Soldan, CCT, CIO
County Treasurer

Kerr County Courthouse
700 Main Street
Suite BA106
Kerrville, Texas 78028
Phone: (830) 792-2276
Fax: (830) 257-9228
tsoldan@co.kerr.tx.us

Hours of Operation
8 a.m. to 12 p.m. and
1 p.m. to 5 p.m. and
excluding county holidays.
The office of County Treasurer was one of the foundational offices established by the Texas Constitution in 1846. The Treasurer is elected by the voters for a term of four years. The County Treasurer serves as the county's banker and is the chief custodian of all county finances.

The County Treasurer, as the chief financial custodian:
Receives monies belonging to the County from all sources
Keeps and accounts for all monies in a designated depository
Maintains records of all deposits and withdrawals
Pays and applies or disburses all monies in such a manner as the Commissioners' Court may direct, by law
Acts as chief liaison between the County and all depository banks
Invests county funds in compliance with the Public Funds Investment Act (Texas Gov. Code, Chapter 2256) and the Kerr County Investment Policy
Responsibilities
All receipts of any official belonging to the County must be turned over to the County Treasurer daily. The County Treasurer reconciles all bank statements, thus assuring their accuracy and the safety of County funds.
The County Treasurer, who may be designated as the County's investment officer, is required to submit regular reports on County finance to the members of the Commissioners Court for inspection and verification.